Our parent company's philanthropic arm, the Bennelong Foundation, exists to enhance community wellbeing and provide opportunities for positive and lasting change in the community.

It has a focus on funding programs that support education, training and employment; and community health and wellbeing. It particularly targets Aboriginal and Torres Strait Island communities; refugees, migrants, and culturally and linguistically diverse communities; and groups experiencing socio-economic disadvantage.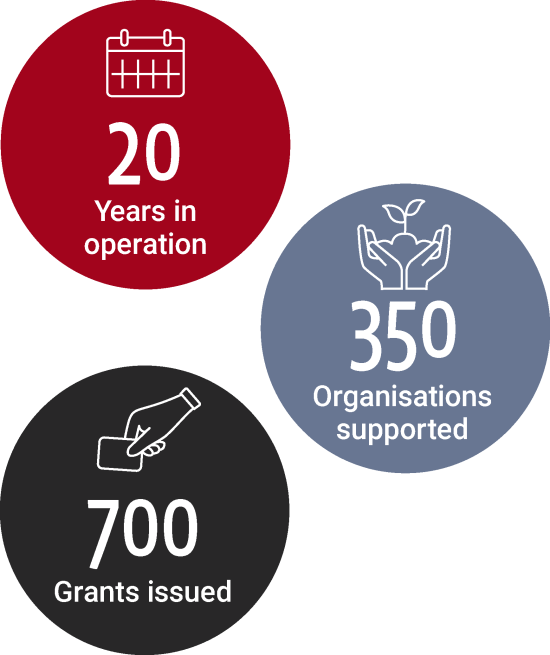 Since its inception in 2002, the Foundation has made a wide variety of grants across:
Community health
Crisis support
Education, training and employment
International aid and assistance
Medical research
Migrant and indigenous community welfare
Youth at risk

The Foundation is continuing to grow, and in June 2020 the Bennelong Foundation UK was established with the assistance of our UK arm, BennBridge.
We support and work closely with the Foundation, particularly in our shared aim of providing opportunities for those who may experience disadvantage in a work environment. Beyond various staff volunteering and engagement opportunities, this includes a number of formal programs.
Scholarship and internship program – The Foundation runs a program for outstanding students experiencing disadvantage who are studying business, accounting or economics, and this includes a year-long internship with Bennelong Funds Management.

Skilled migration pathways for refugees – Talent Beyond Boundaries connects refugees and stateless people to international job opportunities by connecting them with employers, opening migration pathways and scaling labour mobility. The Foundation formally supports the organisation, and we have made a commitment to placing two staff – one in Australia and one in the UK.

Commitment to First Nations Communities – The Foundation assists a number of programs that support Indigenous communities. This also provides regular opportunities for Bennelong staff involvement and education, including knowledge of the local community, history of the lands where we work and operate, impacts of colonisation, promotion of reconciliation and ongoing challenges.

You can learn more at the Bennelong Foundation's website.