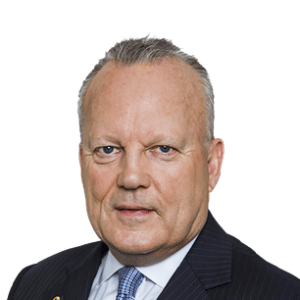 Michael Pratt AM
Non-Executive Director
SF Fin, GradDip (Org Beh), FAICD, FIML, FAHRI, AMP (Harvard), D.Litt (Honoris Causa)
Michael has extensive experience in the finance and banking industry across a variety of senior executive positions and directorships. He is also the Chair of Bangarra Family Office, Bennelong Funds Management's parent company.
Michael most recently held roles in the NSW state government, including as 27th Secretary of NSW Treasury, where he was responsible for the strategic management of the state's finances, budgets, assets and liabilities. He also served as the NSW Customer Service Commissioner.
Previous roles include Regional Head of Consumer at SME Banking, North East Asia, President of the Australian Institute of Banking and Finance, and the inaugural Joint President of Finsia. He has also held positions as Group Executive of Westpac Business & Consumer Banking, CEO of National Australia Bank in Australia, CEO of Bank of New Zealand and CEO of Bank of Melbourne.
In 2018, Michael was awarded an Honorary Doctorate of Letters from Western Sydney University for his services to the university and the wider community.